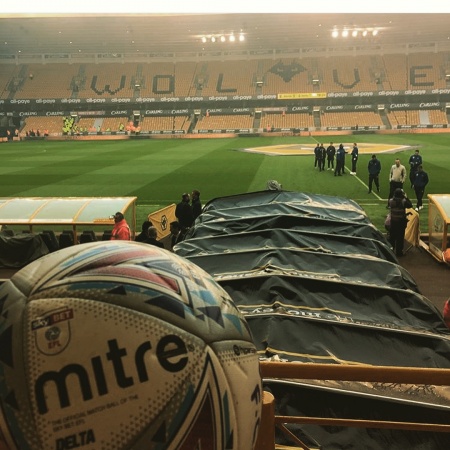 We took a trip to Molineux on Wednesday 11th April as we were the Match Ball Sponsor for the evening.
Upon arrival we were greeted by Harry, our host for the evening. With a welcome drink in hand, Sir Jacks restaurant was buzzing with tables of sponsors. We were then taken on a tour of the ground, to see the changing rooms, chairmans suite and press room as well as out onto the pitch. We then headed back to the restaurant which looked out over the empty stadium for our delicious three course meal – yum! At 7:45pm, we moved to the outside seats to prepare for the football match, and what a game it was! With the first goal was just 6 minutes in by Jota, our spirits were high, then at 51 minutes, Ruben Neves scored an amazing goal and the crowd went wild! The full time whistle blew – WINNERS!!
Wolves 2 -0 Derby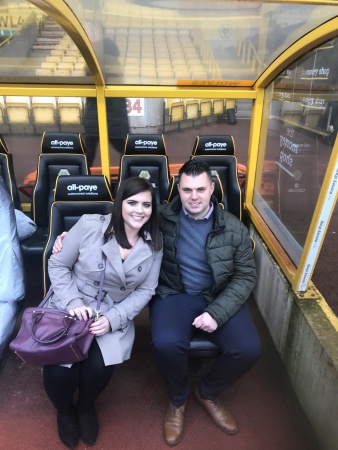 With a smile on our faces we headed back to the restaurant for the Man of the Match presentation. We casted our vote and there really was only option for us – Ruben Neves! He came up to the restaurant for an interview and to present the photos and gifts to the sponsors.
We received the Match Ball, presented in a glass box, along with the photo which was taken down on the pitch earlier in the evening!
What an brilliant experience!
India
x