The event season is really starting to kick off, last weekend we were at Ludlow Spring Festival and RHS Malvern Spring Festival. These are two big events which have an amazing atmosphere and really showcase the best food and drink this country has to offer.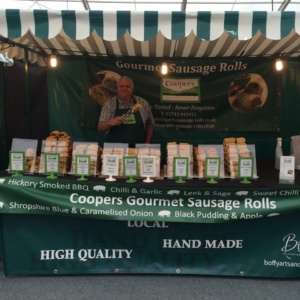 Here we are at Malvern, the Festival was in the Three Counties Show Ground amongst the beautiful Malvern Hills, the perfect setting for the show where foodies and gardening enthusiasts came to see what treasures they could find.
We take a selection of our sausage rolls to festivals for people to try, such as the best seller Pork, Shropshire Blue and Caramelised Onion, along with Pork, Chilli and Garlic, Pork, Black Pudding and Apple, Pork, Hickory Smoked BBQ and many more. Our monthly special for May, Pork Asparagus and Black Pepper, also made an appearance.
Our next outing to Malvern is 25th May 2015 for another great Food Festival, we'd love to see you there.
Meanwhile, we were also at Ludlow Spring Food Festival which is an amazing event to be part of. Lots of local artisan producers come together to share their products. Set in the beautiful surroundings of Ludlow Castle it is a great day out for the whole family. One things for sure… you won't go hungry!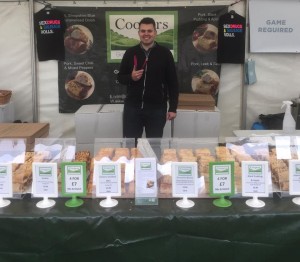 Our stand at Ludlow Spring Festival was in a great position, next door to the Cheshire Cheese Company and not far from the music which gave the day an amazing atmosphere and made it enjoyable for all.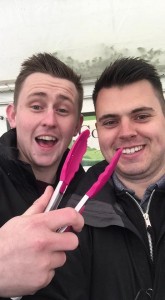 #ludlowselfie
We are at Ludlow again 11th – 13th September 2015.
Like us on Facebook or follow us on Twitter @coopersrollsto see where we will be in the future!